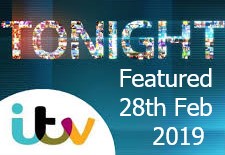 Want to make your bad back feel better?
'Yoga for Healthy Lower Backs' based on lots of clinical research funded by 'Arthritis UK'/Versus Arthritis.  You get:

Expert instruction
Small class sizes
Individual support
Quality Resource Pack with course materials and handouts
Use of all equipment
If you're interested in the next Yoga for Healthy Lower Backs Course then click here to complete the Suitability Form and email it to: jacqui@calmayoga.co.uk
 You just need to be able to get down to the floor and back up again by yourself, even if it's using a chair to help and with a bit of groaning is fine, don't worry you'll quickly improve.  Click here to find out more or click on 'Contact' above to get in touch if you have any questions.
What are the costs?
Much less than those regular physiotherapy & chiropractor visits and it puts you in control of the health of your back.  The course includes a full Resource Pack including the accompanying book and CD (see below for contents) at £65 inc p&p.  You get expert tuition and all the equipment is provided, the  price for the full 12 week course is £150. Total cost £215.
What do people who've done the course say? Quotes from participants of my 12 week courses:        
Course Information
Specialist evidence-based 12-week yoga course.
Research by York University Department of Medical Sciences.
Led by experienced and specialist trained yoga teachers.
Scientifically proven to be better for treating back pain than conventional medicine and complimentary back pain therapies.
Research published in top medical journals the Annals of Internal Medicine medical journal and Spine journal.
For more information, to see the FREE download YHLB leaflet click here.
One in every four adults in the UK suffers from back pain. As many as 15% of back pain sufferers have back pain almost constantly. But there is a safe and effective remedy. University of York and Arthritis Research UK funded a clinical study of 700 patients. Half of the study group did 12 weeks of specialist yoga and relaxation. The remaining half received the usual GP care for 12 weeks. The yoga group all showed statistically significant reduction in back pain, increased mobility and improved back function. What's more, most of the yoga group continued to be free of back pain for up to 12 months after the yoga course.
What Does a YHLB Resources Pack Include?
Presentation Folder, with YHLB photos, logo, testimonials/case studies, description of programme, contains the following……
How to use this Resources Pack alongside your 12 YHLB classes taught by your registered YHLB Teacher
Book – 2018 NEW Edition with 165 colour photos – RRP £28.99
CD (Cost of the CD online is currently £19.99 + £3.50 P&P)
4 downloadable Relaxation audio tracks NEW
Pain-Relieving Menu Sheet (What to Do If…)
5 x Sequence Practice Sheets (CORE A & B and Complete CORE, PROGRESSIVE A & B)
Course Hand-Outs (Suggested Homework Timetable, Class 6 Tips)
Course Attendee Sheet (What YHLB offers)
Registration Form
Pre-Course Outcome Measure Forms
Workplace Introductory Letter (Workplace Trifold on request to hand to employer)
GP/ Health Professional Info Sheet (to hand to GP / physio / practice nurse)
Trifold Leaflets x 2 (to hand to friends / acquaintances)