Summer School suitable for all at Glasshoughton 7-8.30pm Wednesday 24th July, 21st August & 28th August – 3 classes £15 
Book online here or pay at class.
Very excited to be teaching 'Yoga under the Moon' in Wakefield, come & join us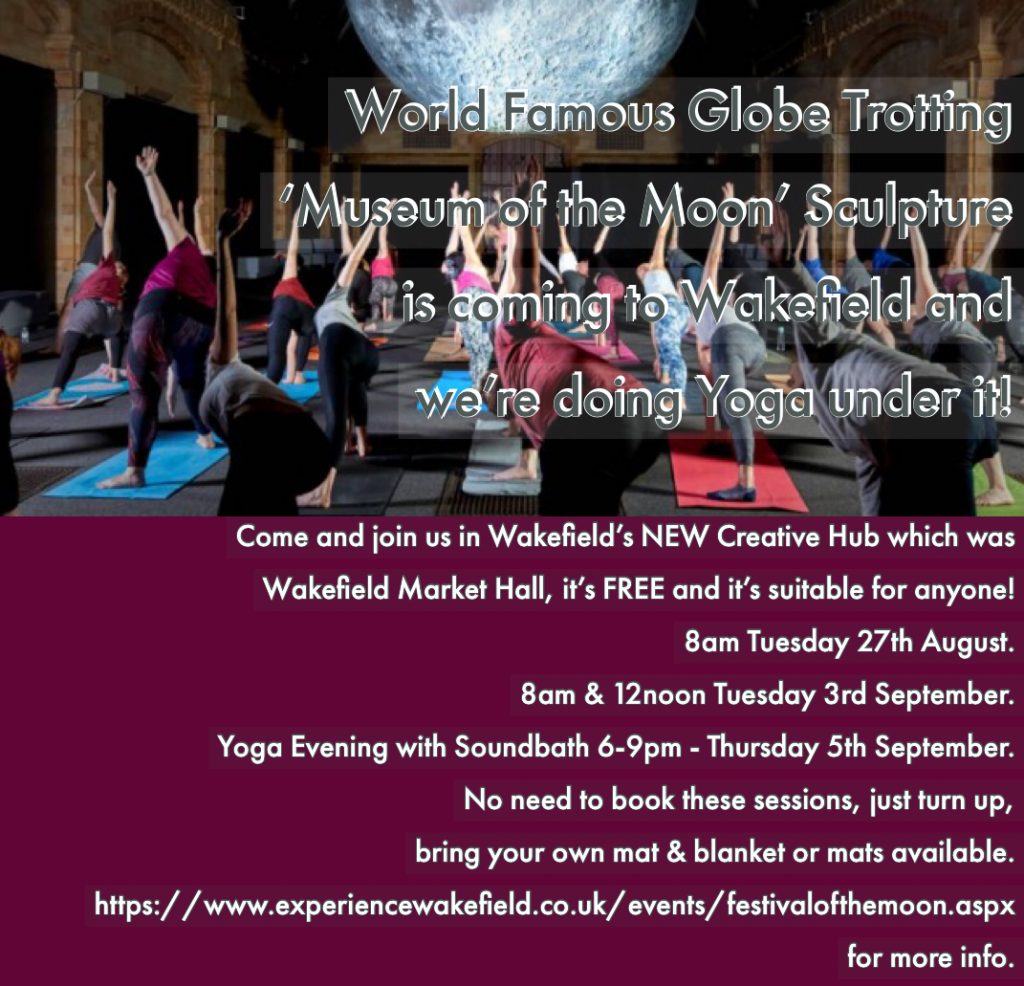 In our hectic world of hassle and strife, Yoga is the perfect antidote. If you suffer from anxiety or stress, have a bad back or have trouble sleeping then Yoga offers real relief and results. Even if you just feel like you're a collection of small aches and groaning each time you bend down to take things out of the cupboards then Yoga can help!  Jacqui's classes are suitable for everyone, women and men, she teaches accessible postures, breathing exercises and relaxation that will increase your sense of wellbeing and restore your equilibrium.   Jacqui is a supportive, uncritical teacher who loves Yoga and believes it has something for everyone no matter who you are.  Check out the Classes page for times and venues.
Breathe in, breathe out, stay chilled out.