If you want to gain a greater understanding of Yoga and deepen your practice, then this British Wheel of Yoga highly regarded 60-hour, exciting course is perfect for you.  BWY are the industry gold standard for Yoga in the UK so you can be assured this course is of the highest quality.  It's a good grounding for going on to teacher training, or for personal development.
The next Foundation Course is starting on Saturday 23rd October 2021, with a Taster afternoon NOW on Saturday 9th October 2021 – 1pm-4pm @ £15.  Read the detailed Foundation Course information sheet here.  The course will be face to face (and if required some Zoom blended learning) please send me an email if you need more information to jacqui@calmayoga.co.uk or a text to 07979 007677.  Just to reassure you the room is large and we can ensure 2mt social distancing takes place.  You can book the Taster session here.
The course will be held at Featherstone Community Centre near Pontefract, this is just outside Leeds and only 10 minutes to the M1, M62 and A1.  The venue is spacious and airy, it is very accessible and has good free parking.  It is large enough for social distancing 2mts apart if required, it also has access to shops in within 1 mins walk. Click here for a map.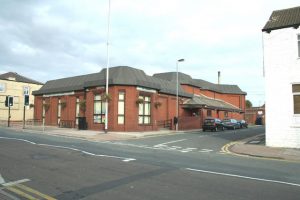 Application process
• Read the course syllabus here.
• Download application form here.
• Download teacher reference form here.
• You can complete the forms using a pen or the 'Fill & Sign' feature of Acrobat.
• Return completed teacher reference form and signed application form.
• Interview and confirmation of place.
• Join BWY here.
• Pay BWY registration fee and deposit or full course fees to secure your place.
• Arrive on the first day of the course with your books and final payment.
Foundation Course Student Requirements:
There will be a short interview for each candidate in order to provide the opportunity to find out their suitability for the course. Please bear in mind, that this course is an investment into your development and requires commitment for its duration.
To receive the BWY Foundation Course certificate students must attend a minimum of 80% of the course.
Be a member or join BWY before commencement of the course.
During the course have a regular practice and keep a Personal Yoga Journal.